Personalized lanyards and badge ribbons
At most trade shows and conventions, attendees have to register, and when they register they get certified, but… where do you keep them for the entire event, know where to put them Hand to leave or enter? The solution designed for this are the lanyards, which have a small carabiner at the end to hang the identification.
Today, all participating companies are giving away these custom lanyards with company logos as advertising items, as the fact that all participating companies are permanently displaying their branding creates a lot of branding.
Again, this is not limited to the occasional moment, as more and more companies are adding a special certification to be able to enter the office, turning these ribbons into practically advertising lanyards that workers wear every day.
Personalized Lanyards Price
We show you here our prices for badge ribbons.
Prices indicated for Lanyard 2cm wide by 90cm long with carabiner, printed in sublimation on lanyard ribbon (100% polyester).
All our lanyards are made from recycled polyester.
VAT and shipping included
Personalized Name Badge Holders
Personalized badge holders help identify visitors to your facility or trade show and are ideal for employees and visitors. Our personalized name badge holders and badge clips can be hung around the neck. They help identify your employees while improving safety. You can include a branded lanyard in your new team member's welcome bag. Available in a variety of colors, it's easy to find the perfect color for your logo.
Once you have selected your favorite badge, add your custom style in our design studio. You can add your name, title, logo and company name to the printed lanyard. Then we will bring your design to life. Your personalized name ribbon will be ready to use.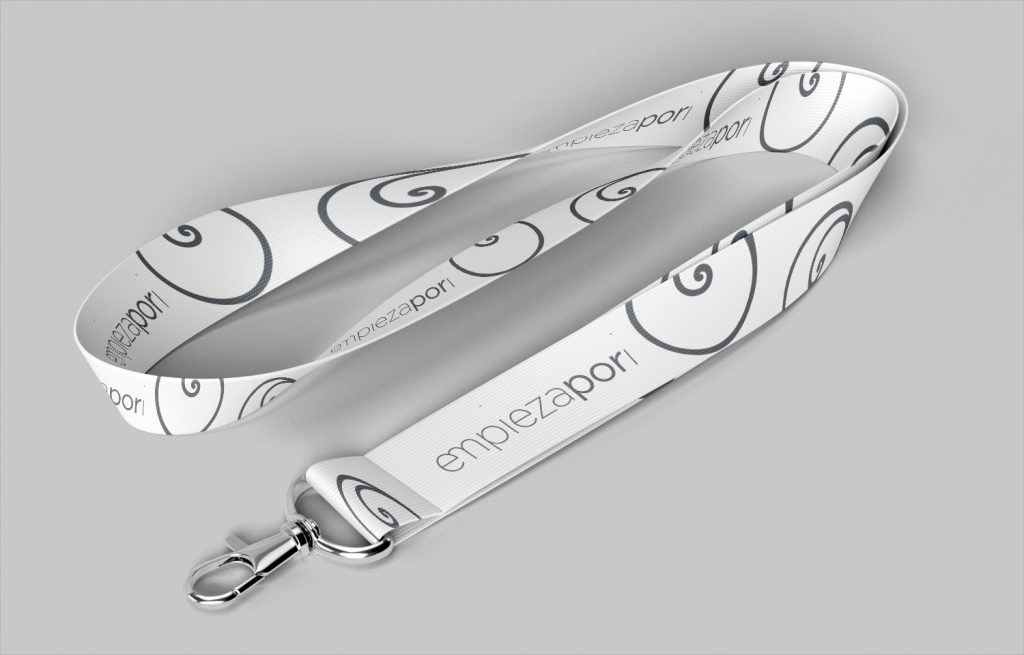 Uses of Lanyards
Key or event lanyards are excellent as accessories to identify visitors, groups and corporate workers at trade shows, conferences and festivals, but they are also very useful in everyday life. If you are looking for a decorative and durable neckband, we recommend that you design your own.
Our Personalized Lanyards and Ribbons
Customizable in color, printing…
Somos fabricantes así que puedes solicitar el colgante para tu acreditación con el ancho y color que necesites, también podrás incluir el logotipo, texto y lema que necesites. Nosotros podemos ayudarte también con el diseño.
Lanyard printing and finishing
In TEXGRAF we are manufacturers of customized ribbons, we can print them with screen printing, 3D screen printing, sublimation, stamping and metallic finishes. We can customize the lanyard based on the design you send us, we will adjust the design so that it prints and reads correctly once hung.